Air India Express flight 1344, a Boeing 737-800, suffered a runway excursion on landing at Kozhikode-Calicut Airport, India. Local media report at least 17 fatalities.
The flight departed Dubai Airport, United Arab Emirates at 10:15 UTC on a passenger service to Kozhikode-Calicut Airport.
The aircraft arrived from the west, overflying the airport at 13:42 UTC. It then performed a teardrop approach to runway 28. This approach was discontinued and the aircraft subsequently flew a teardrop approach to runway 10. The aircraft touched down at 14:11 UTC (19:41 local time) but reportedly suffered a runway excursion. Photos from the scene show the nose section had separated from the fuselage after the aircraft went down a slope.
Weather
Weather at the time of the approaches and landing was poor. At 14:00 UTC scattered clouds were reported at 300 and 1200 feet with a few Cumulonimbus clouds at 2500 feet and overcast clouds at 8000 feet. The wind was from 260 degrees at 12 knots. Visibility was 2000 m in rain.
Airport and runway
The airport has a single runway (10/28) which is located on a flattened hill. The Landing Distance Available (LDA) for both directions is 2850 m. The runway strip extended to 60 m beyond the threshold. After the paved surface, there is a runway end
safety area (RESA), measuring 93 m x 90 m. The ICAO required RESA length is 90 m, whereas the recommended length is 240 m.
Past the RESA there is a 35 m drop off.
Classification:Runway excursionSources:» indiatvnews.com
» news18.com
METAR Weather report:13:00 UTC / 18:30 local time:
VOCL 071300Z 20006KT 1500 -TSRA SCT003 SCT012 FEW025CB OVC080 24/24 Q1007 NOSIG
13:30 UTC / 19:00 local time:
VOCL 071330Z 27013KT 1500 -TSRA SCT003 SCT012 FEW025CB OVC080 24/23 Q1008 NOSIG
14:00 UTC / 19:30 local time:
VOCL 071400Z 26012KT 2000 -RA SCT003 SCT012 FEW025CB OVC080 24/23 Q1008 TEMPO 1500 -RA BR
14:30 UTC / 20:00 local time:
VOCL 071430Z 24011KT 2000 -RA SCT003 SCT012 FEW025CB OVC080 24/23 Q1009 TEMPO 1500 -RA BR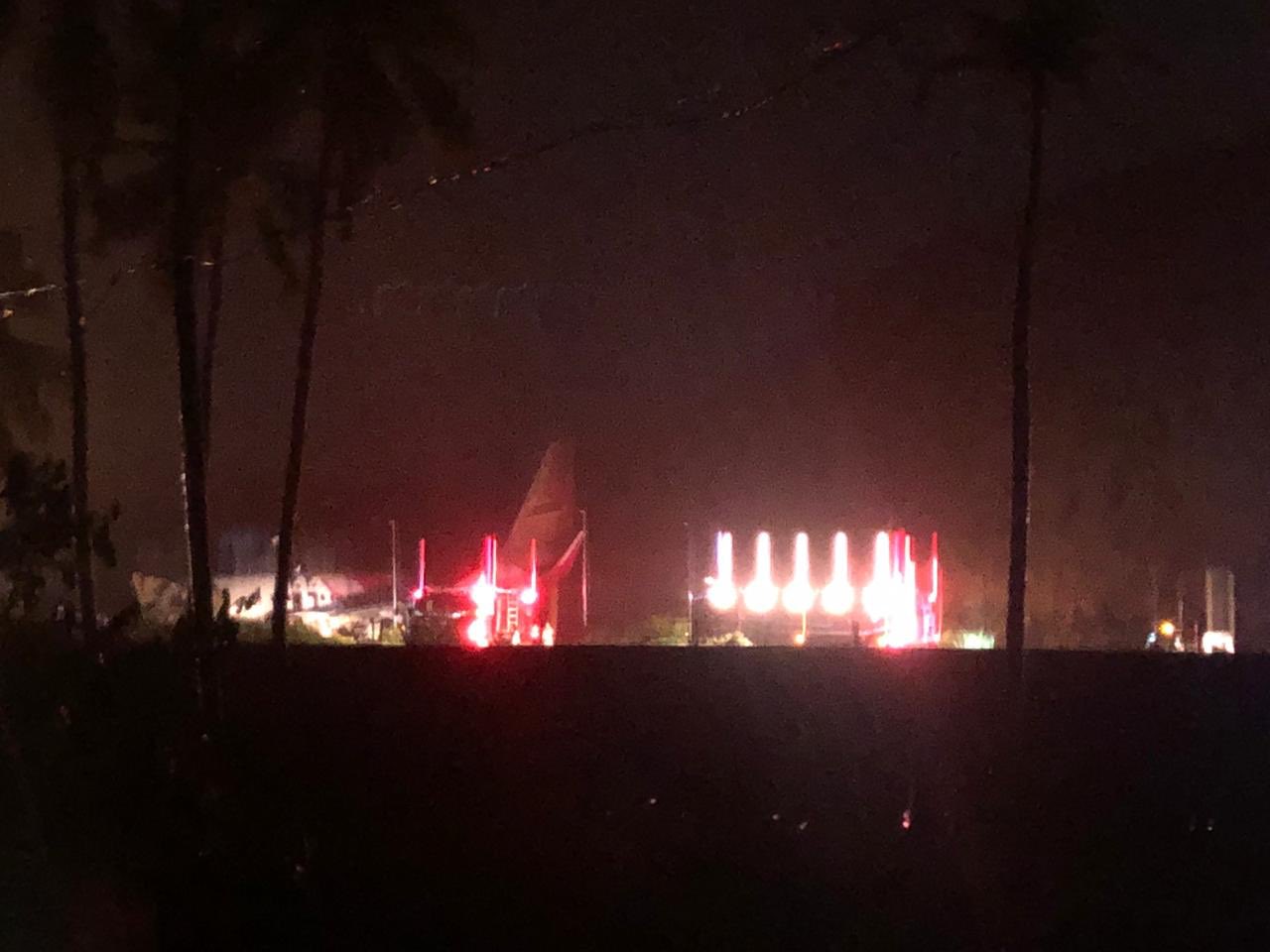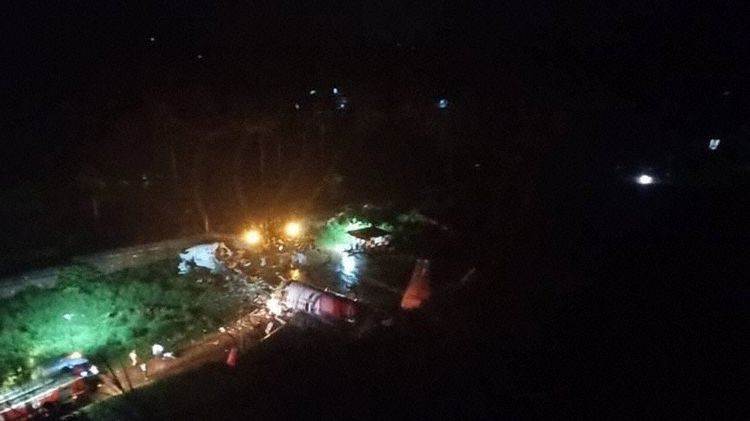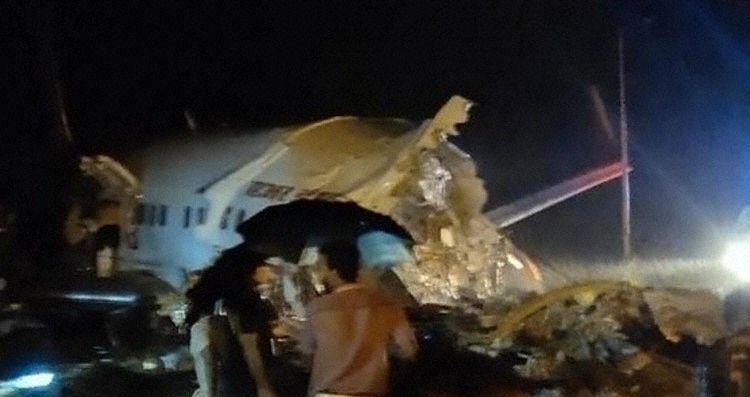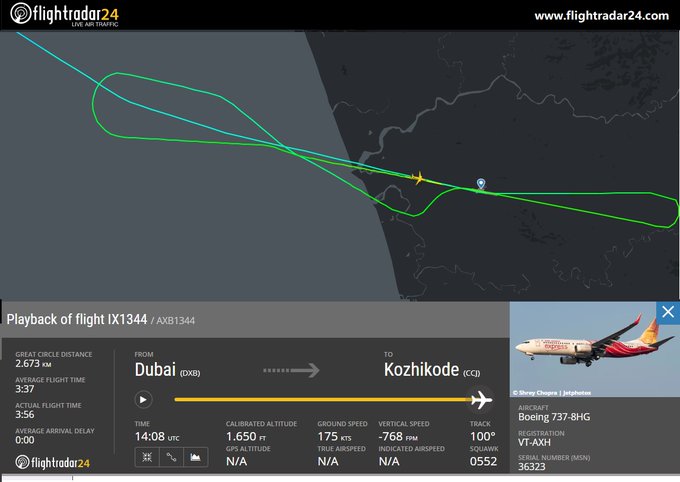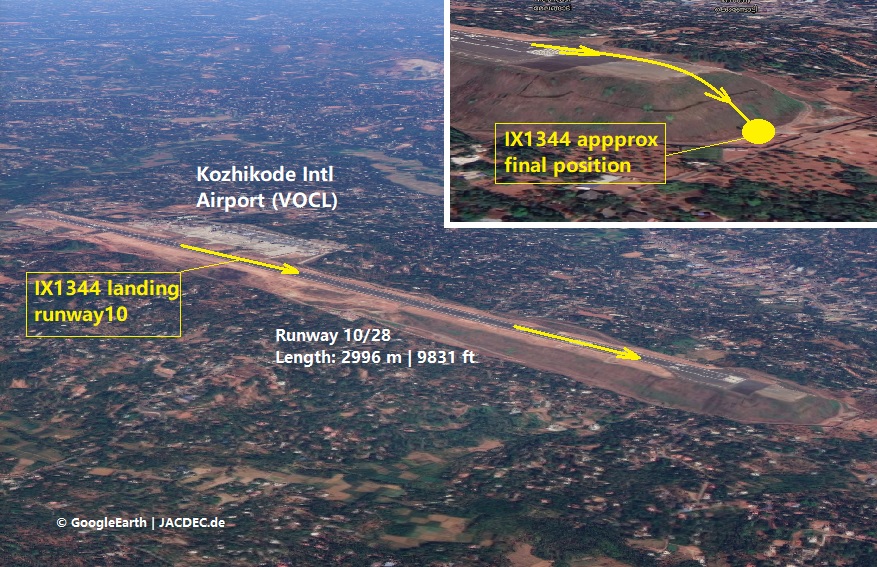 Link: http://avherald.com/h?article=4daf960f
Link: https://aviation-safety.net/database/record.php?id=20200807-0